We handle transportation between countries, accommodations in each location, and putting together an amazing cohort of inspiring individuals.  We have local teams in each country you visit, who come in handy with finding a good place to buy groceries near your home, planning trips to local attractions and tracking down the best nightlife spots. We also host an orientation get-together with an interesting local speaker in each new location to help you plan your month, bond with the group, and make the best use of your time in each country. We provide you with access to co-working spaces 24/7, suggest our favorite guides/adventures in each location and get you deals with them, and are always available if you need support for anything relating to living abroad. Our Field Coordinators travel with the group for the whole trek, keeping everything running smoothly. 
We take between 40 and 60 people on each 4 month trek. 
Everyone has their own room in a single or shared living space. This can range from one other housemate to several housemates, usually in a shared apartment. The amenities range depending on the country, with some places feeling very similar, and other places being quite different than what you'd find in the US. We try to provide an authentic experience of each location in our housing choices, while making sure you can work and live comfortably. 
The first step is to fill out our online application. We use the application to make sure our program fits with your needs. After reviewing applications, our team sends out invitations for second round interviews, which are done via video conference. This is a chance for you to ask us questions in person, while we make sure the trek/s you're interested in are the best fit based on your goals, and suggest alternates that may fit you better. You will receive an acceptance invitation to join our trek within 72 hours of your second round interview. Once you accept, our team will get you started with the uncomplicated onboarding process for your specific trek. 
We believe that a big part of the long-term value of joining a trek is that you will be traveling with the group long enough to get to know each other, have adventures, share skills, and grow meaningful friendships. Your travel-family becomes a source of support, stability, and connections for your present and future, in much the same way as the friends you make at a university. While moving from one 4 country regional Trek to the next brings an infusion of new faces, often about half the group from one regional Trek will carry over to the next one. 
Because we believe you staying for a 4 month Trek adds benefit to the other trekkers experience, we give priority to those applying for a whole Trek. However, if you are only able to join a trek for less then 4 months, let us know in your application. There are limited circumstances where this is possible, and we are happy to work with you to try and make it work. 
We understand that emergencies happen. If you need to leave the trek for a period of time but wish to return the time that you are away will be reduced in price by 50%. If you must leave permanently but are able to provide us with at least 60 days notice there will be no further costs to you beyond that time. Every 15 days bellow the 60 days notice will accrue 25% of a full months cost. This means if you must leave immediately with no notice you would still be responsible for 75% of the following monthly payment. This is due to the fact that much of your trek expenses require us to do bookings and payments well in advance, and our local partners are usually not able to provide last minute refunds.
We build our groups to be as diversely complimentary in background and skill as possible. Journalists, meet some photographers. Business folks, meet some creatives. Entrepreneurs, meet some web designers and branding consultants. We want your experience to create lasting lifetime friendships and useful networks that open doors for you for years to come. We only have one hard and fast rule for acceptance on a trek; travel can be stressful, tiring, and push you in ways you didn't expect, so we want folks who crave this kind of adventure with a positive, curious, and open minded attitude.
All over. Currently, we have regional Treks in the pipeline for South America, the Mediterranean, East Asia, Oceania, and Eurasia, and we're working on adding Africa, the Middle East and northern Europe for 2022. Our regional programs are built for anyone who wants to gain cultural fluency and familiarity in a specific part of the world- perfect for those aimed at international business, media, and endless other careers- or anyone with a personal interest in the region. We try to provide as diverse a sampling of locations as possible so you make the absolute best use of your time and come home with the broadest possible collection of background knowledge. We are always creating and adding new trips, so check our site and feel free to reach out if you are looking for something you don't see, as we may well have it in our development pipeline.
That list is endless- anything from lawyers to accountants to graphic designers, writers, entrepreneurs, doctoral students on sabbatical to write their thesis, photographers, grad students with international internships, anyone and everyone who can work from a computer or a new city. 
*NomadPro does not provide jobs, it is up to you to decide how to fill your time. 
No, we are not an employer for our trekkers. We provide housing, flights, logistical support and all sorts of other great stuff for those who can work remotely and want to live abroad. If you want to trek with us but do not currently have a job that is location independent, check out the many online job boards for remote work. There are so many options now that you are sure to find something that suits your skills. Some job boards that we recommend include: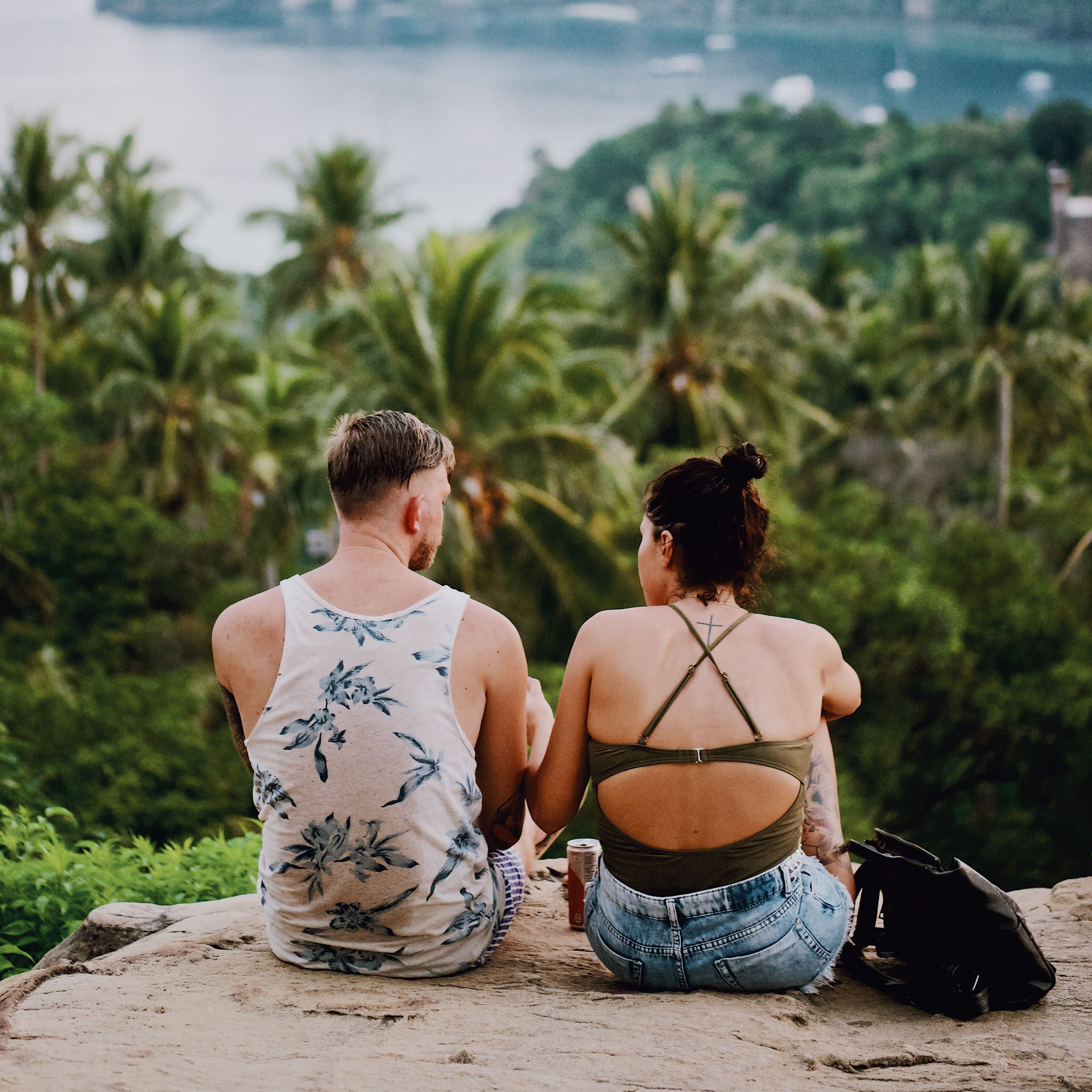 During each 4 month trek, you will be with the same group of 50 (+/-) like-minded humans. This gives you time to develop friendships, network, and plan adventures together for the next location. Adventure every weekend or stay local, join up with other members of your Trek or wander solo.
You'll have membership to 24/7 co-working spaces in each city, so maintaining professional connections to clients or colleagues back home is easy.
We use our many years of experience to find cozy and comfortable international living accommodations. Settle right in with our orientation dinner, weekly happy hours, deals at local gyms, yoga studios, and restaurants. Plan to explore the region with your cohort or simply enjoy your new city.
Subscribe for emails on all our new Treks!