If your job or life aspirations let you work from home, why not turn "home" into a global living experience? We are a travel company for those who can work & live remotely.
Are you ready to shake things up? Looking for ways to build a network and a portfolio? Craving adventure? Just need a change of scenery? We're here as your personal international support team. We take care of all of your logistics like housing and flights, put together thoughtful and holistic itineraries, and create dynamic and supportive groups so you've got friends to explore with. In each location we rally regional expertise and local contacts for you, hook you up with co-working spaces, and organize weekly get-together and adventures, so you can live abroad as effortlessly as you do at home. It's 2020, and work no longer has to mean being stuck in a cubicle counting your years until retirement. 
No more inauthentic, rushed travel experiences. For every new location, we provide you with a cozy, conveniently located living space in a major city. Our timelines give you plenty of room to find the best secret restaurants, climb the mountains, dive the coral reefs, and also just relax. Truly experience each place, and live like a local in each city.
Joining a Trek means you have a crew to explore with! We founded Nomad Pro to help people not only live abroad, but network and develop lasting friendships all over the world, because we believe that that is one of the most useful and important things you can do to improve your life. We interview every applicant with the intent of putting together cohort groups that are dynamic and diverse. 
We provide 24/hr access to co-working spaces if that's your preferred setup, but you can also work out of your private living space or local cafes, the beach, a hammock in the treetops, the side of a mountain, a city park... you get the idea.
We choose each country for our treks to take into account seasonal weather concerns, local festivals, access to diverse ecosystems and outdoor experiences, visa feasibility, and avoiding the busiest of tourist season (and all sorts of other important stuff that affects your experience in each location.)
Our rule is we only put you in places we would want to stay in ourselves. We personally check out each living situation before we add it to our roster. You always have your own private room, usually in an apartment with 1-3 other Trekkers.
Booking multiple-leg journeys through several countries is an expensive headache. When you let us do it for you, you save yourself a ton of time and hassle and save a ton of money by getting in on our group flight rates. This is one of those few times in life that paying someone else to do an unpleasant task for you actually saves you money!
We have a phenomenal local crew for each destination that knows the secrets of their city and is available for you on the ground, and before: you'll be able to contact them before you even leave for your trip with any questions you may have about what to pack, etc.
In each city you'll be staying in, we track down all the co-working options, test them out, and get you access to the good ones. 
The first step in joining a NomadPro Trek is an application and brief video interview, all meant to help us find out about your skills and interests. We do this to make sure we put together cohort groups of diverse, talented, adventurous people who will benefit from the range of skills and backgrounds on each Trek.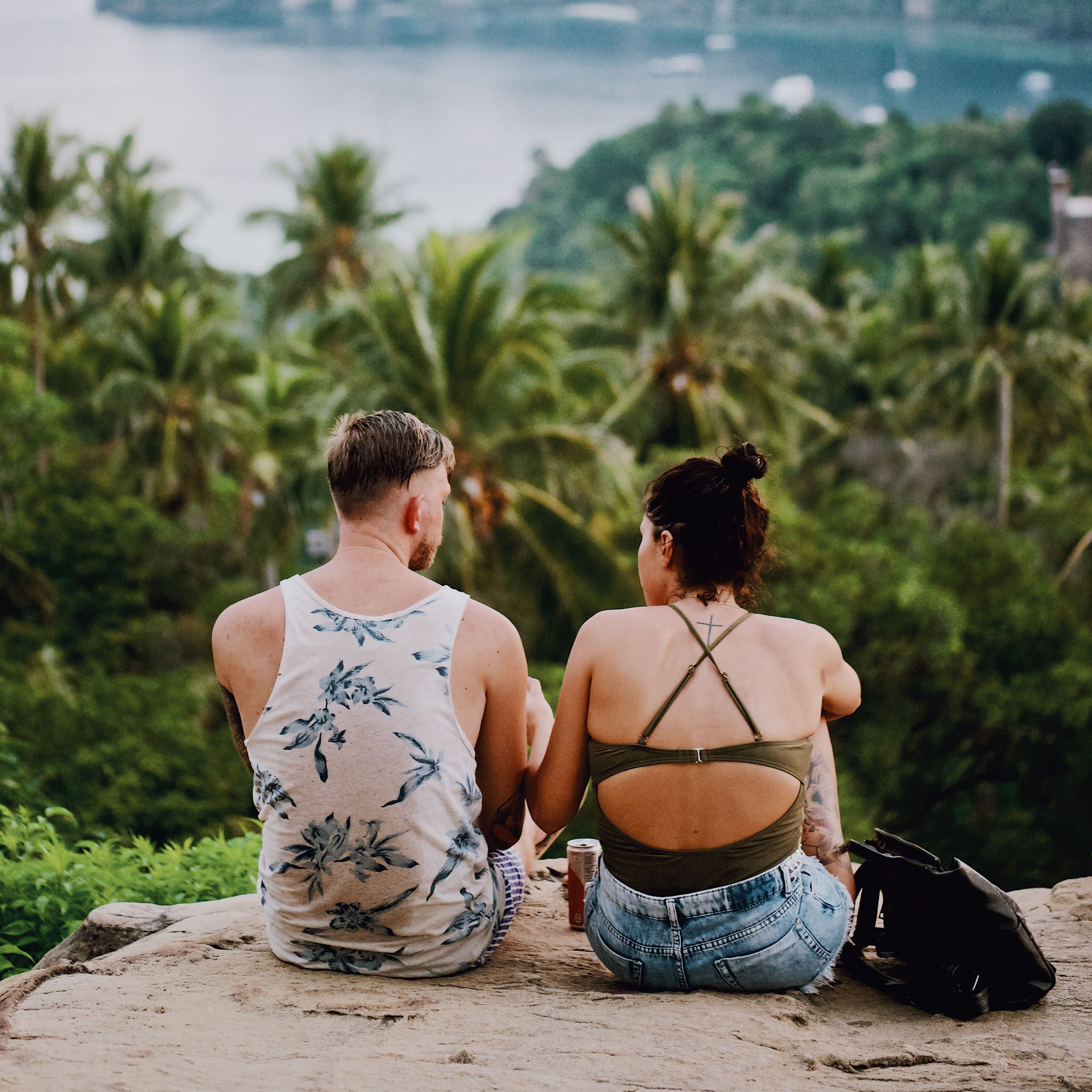 Our treks are designed to make international living easy, friendly and fun. We know how intimidating and lonley living in a foreign country solo can be, which is why we designed our treks like cohorts of cool humans. Develop friendships, network, and explore your new location together. Adventure every weekend or stay local, travel with other members of your Trek or wander solo.
You'll have membership to 24/7 co-working spaces in each city, so maintaining professional connections to clients or colleagues back home is easy.
We use our many years of experience to find cozy and comfortable international living accommodations. Settle right in with our orientation dinner, weekly happy hours, deals at local gyms, yoga studios, and restaurants. Plan to explore the larger region with your cohort or simply enjoy your new city.
Work out of our amazing international co-working spaces and benefit from creative group energy and global networking.
Interning, dissertating, or while studying online, international experience will make your portfolio, and confidence, sparkle.
Keep your existing business thriving while adding international clients and living in inspiring locations.
Our 24/hr co-working spaces keep you in touch with your home office, while on weekends you explore far-away lands.
Write, record, paint, or pursue any other passion with the whole earth at your fingertips and a new, inspiring city each month.